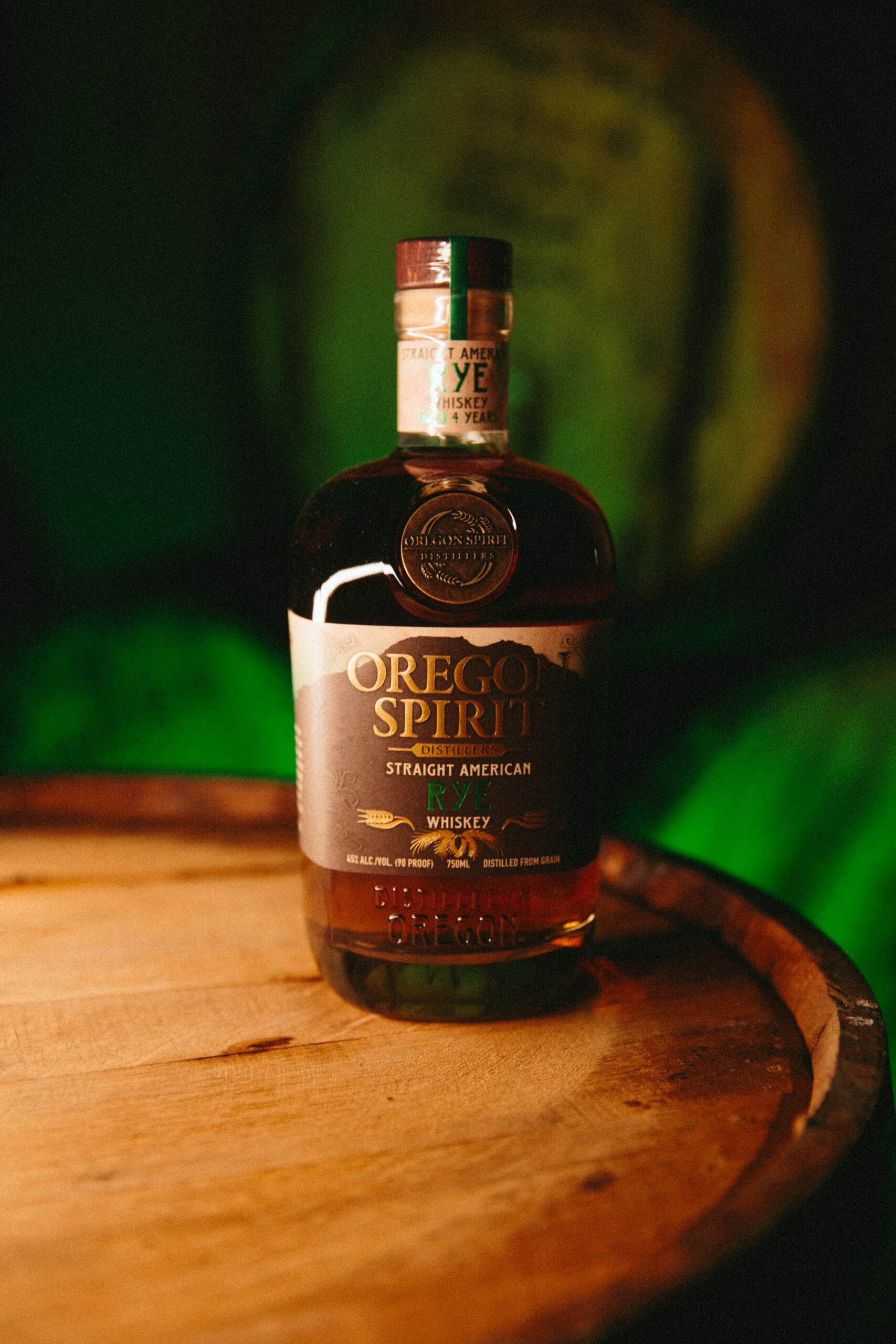 Straight American Rye Whiskey
Straight American Rye Whiskey is a unique whiskey made from 100% Oregon-grown rye grain. This whiskey is a labor of love. We proudly bring you a pure unadulterated rye whiskey that we know you will love just as much as we do. Aged for four years in new American white oak barrels and bottled at 90 proof, Straight American Rye Whiskey is earthy and spicy with hints of vanilla brought out from the barrel.
Awards:
2016 San Francisco World Spirits Competition Double Gold
Tasting Notes
Aroma: Bright floral and crisp apple balanced by herbal mint and spice
Palate: Apple carries through to meet notes of vanilla, nut and eucalyptus
Finish: Pleasant and steady with lingering spice
Mouthfeel: Fresh and light effervescence
Age: 4 years. Proof: 90
Learn more about distilled spirits and gluten.
Mash Bill: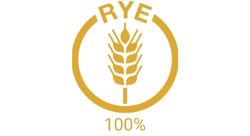 RECIPES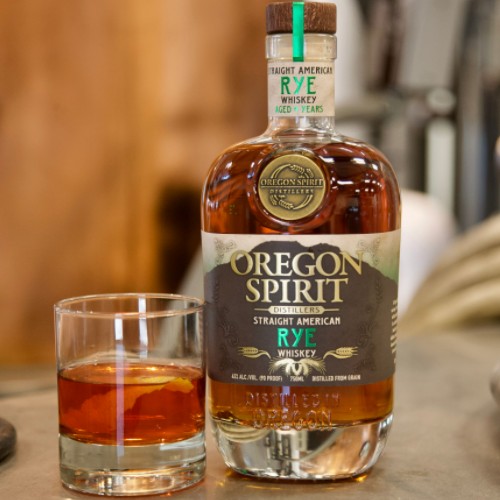 SAZERAC
2 oz Oregon Spirit Distillers Rye Whiskey
1 sugar cube
2 dashes of Peychaud's bitters
Oregon Spirit Absinthe for rinse
Prep a glass by rolling it with absinthe and set aside. Add sugar cube and bitters to a mixing vessel. Muddle to combine. Add ice and rye and mix well until combined.
Strain into a short glass. Garnish with a lemon twist.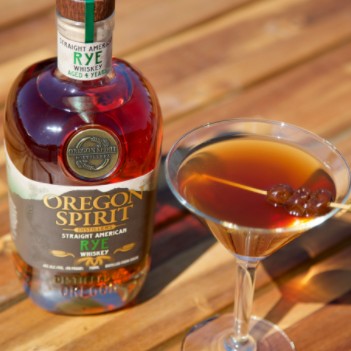 MANHATTAN
2 oz Oregon Spirit Distillers Rye Whiskey
.75 oz sweet vermouth
3 dashes of aromatic bitters
Add all ingredients to a mixing vessel with ice. Mix well until chilled.
Strain into a chilled cocktail glass. Garnish with cherries.