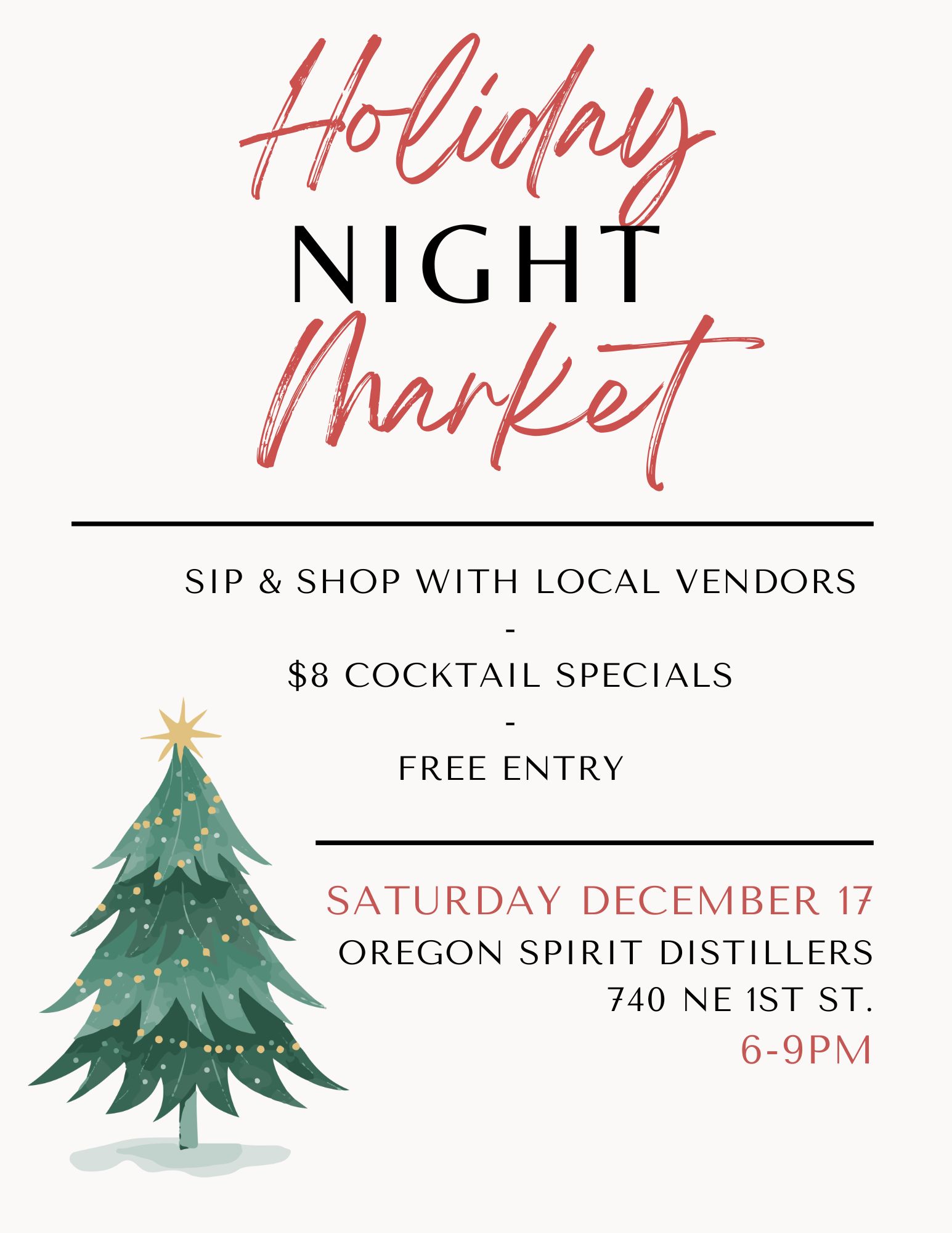 Holiday Night Market
Holiday Night Market
Join us on December 17th from 6-9 to sip on cocktails while shopping for the perfect gift from local artisans! Central Oregon craft vendors will join us at the distillery to show off their holiday wares. Entry is free, and we will be running a drink special of $8 cocktails.
Keep an eye on our Instagram and Facebook to see which vendors will be attending!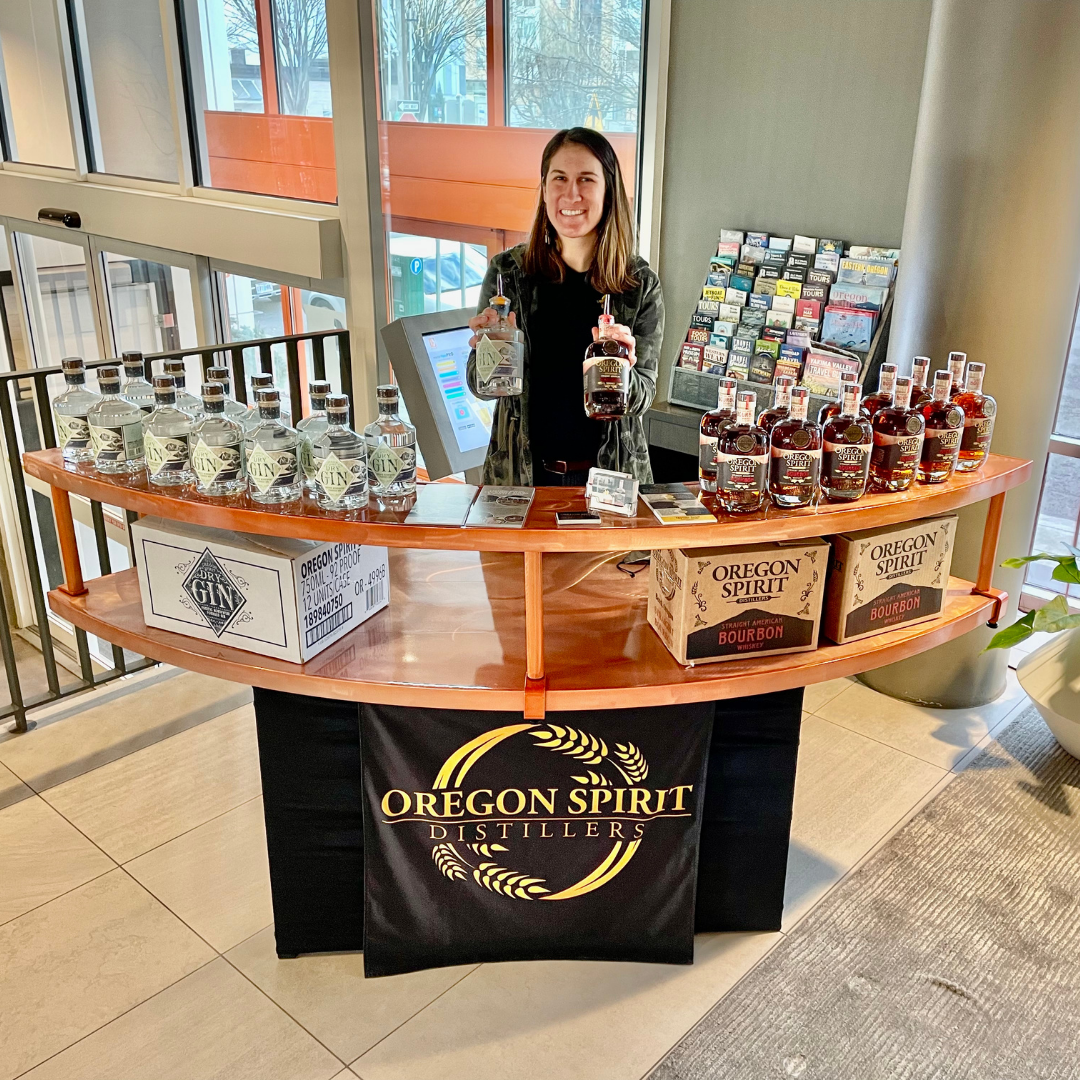 Liquor Store Tastings
UPCOMING LIQUOR STORE TASTINGS
Come meet us and sample our spirits around the state of Oregon!
DECEMBER
8th - 11th Ave Liquor 3-6pm
9th - Madras Liquor, Madras 4-7pm
13th - Newport Market Liquor, Bend 3-5pm
15th - Redmond South Liquor, Redmond 3-6pm
16th - Westmoreland Liquor, Portland 12-3pm
16th - Redmond North Liquor, Redmond 3-6pm
16th - Stateline Liquor @ Jantzen Beach 3:30-6:30pm
16th - Giorgio's Wine, Brews, and Spirits, Bend 4-7pm
20th Bend South Liquor, Bend 3-6
22nd - Sip City, Portland 12-3pm
22nd - East Bend Liquor, Bend 3-6pm
23rd -  Hollywood Sandy Blvd, Portland 12-4pm
23rd - 3rd St Beverage, Bend 1-4pm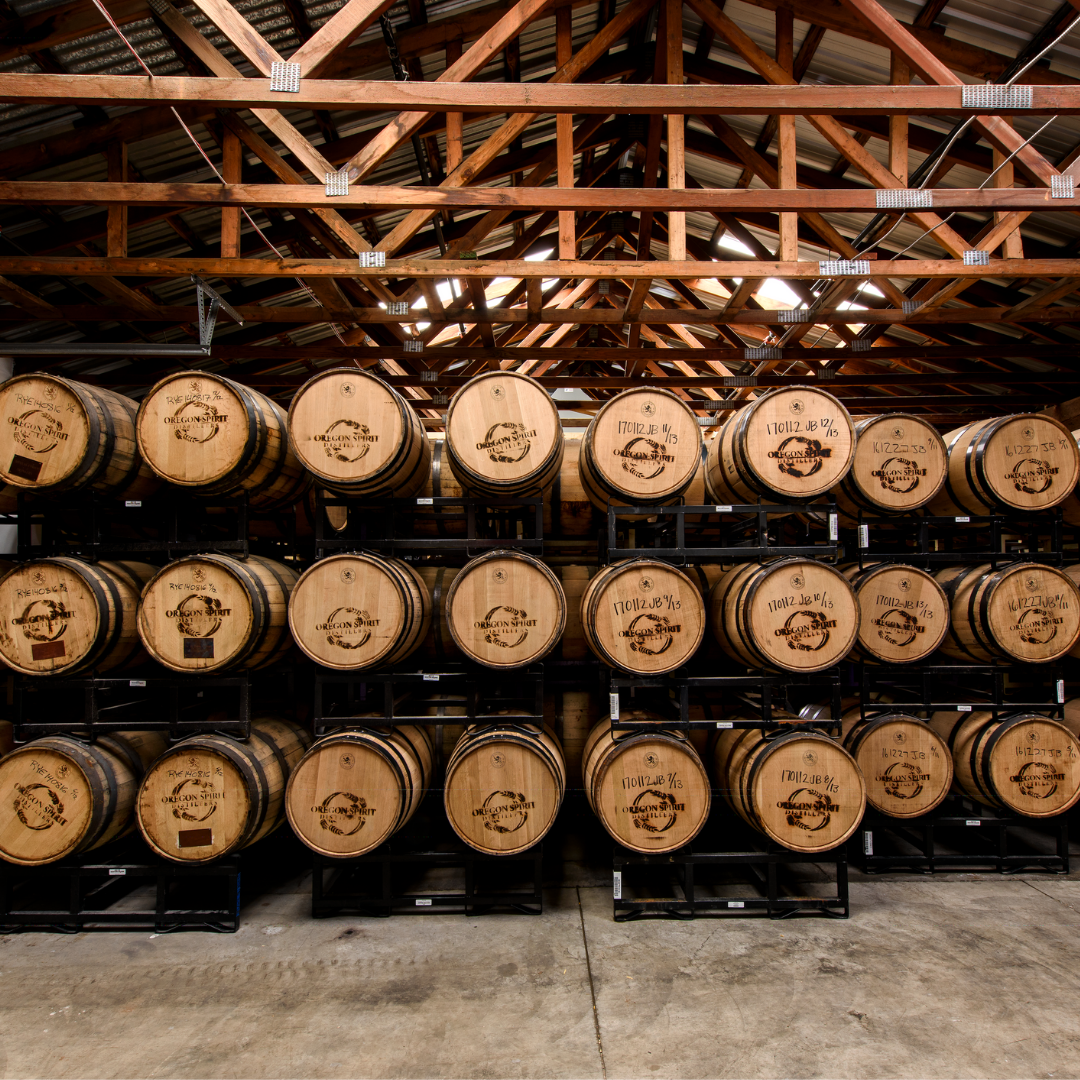 PRIVATE TOUR & BARRELHOUSE EXPERIENCE
Arrive at Oregon Spirit Distillers and meet your guide. Take a private tour of a working production floor to learn how award-winning whiskey is made in Central Oregon. You will have the opportunity to get behind-the-scenes views and insights from an expert distiller. Now it's off to the barrelhouse to experience the aging process with all of your senses. While en route, you'll receive a guided whiskey tasting to discover the different tasting notes between whiskeys. Upon arrival, your group will enjoy an appetizer board to cleanse the palate. Next, your guide will thieve a barrel so you can sample and discuss cask strength whiskey. Finally, it's time to head back to the distillery to enjoy a classic cocktail and visit the bottle shop.
This tour is offered in collaboration with Shuttle Oregon. Please call our Tasting Room at 541.382.0002 for more information.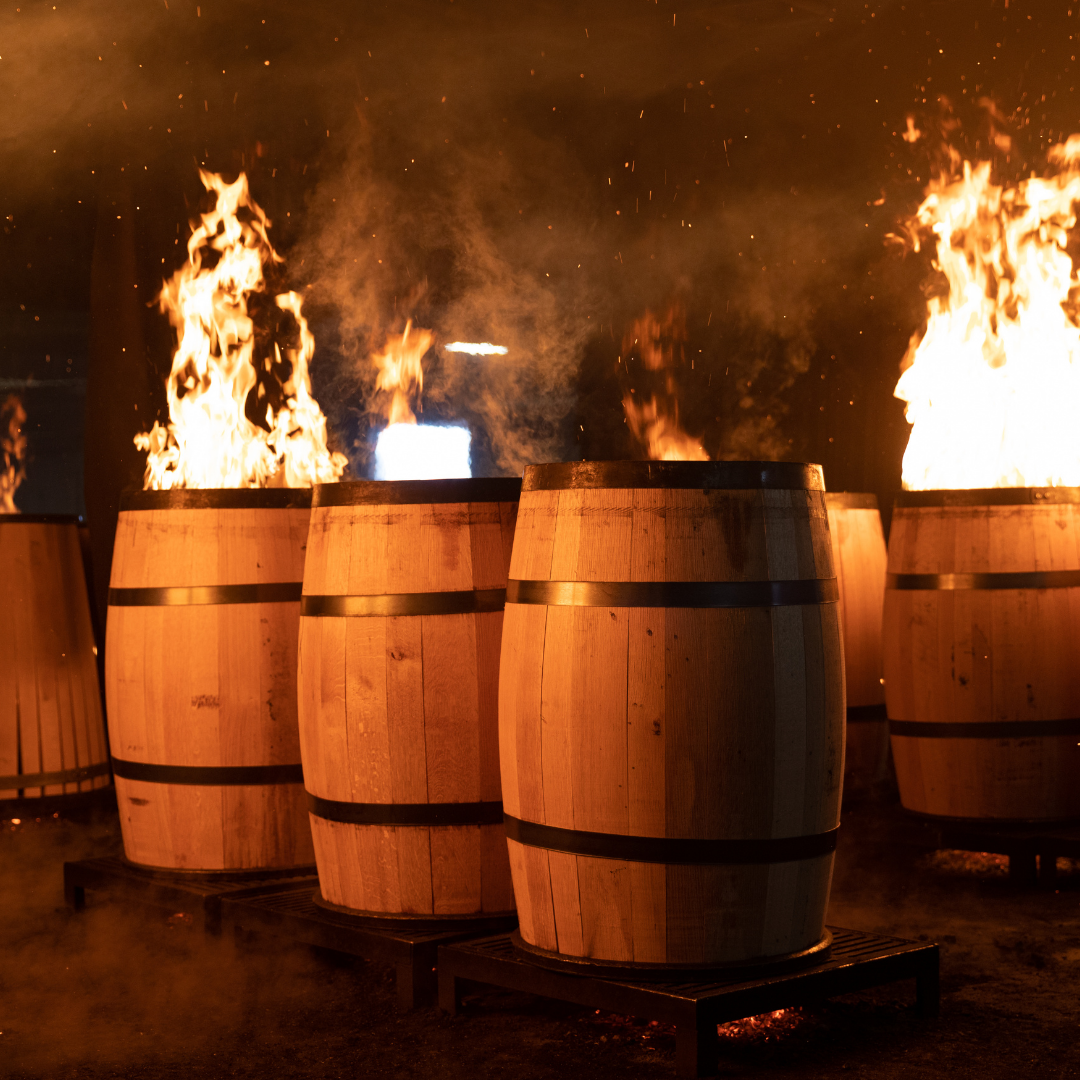 WHISKEY BARRELS FOR SALE
Purchase our used whiskey barrels for $75 each. These make great additions to the patio, yard, or garden of any spirit enthusiast.
Please call our Tasting Room at 541.382.0002 for more information.
EAVES BLIND
Limited Edition Release
Eaves Blind is the creation of Kentucky's first female Master Distiller Marianne Eaves. The project aims to change the narrative of Bourbon, our American spirit. Through blind tastings of exclusive single source bourbons, Marianne curated eight exclusive blends from different regions across the country.
Tasting Notes: Full bodied, traditional complexity, led by caramel and vanilla with lingering spice, herbal rye, ripe red fruit and toasted oak.
Maker's Notes: Cask strength expression at 122.9 proof. Aged 4.2 years.
Available for pours in the tasting room and for purchase in the bottle shop. Not available at liquor stores or off-premise establishments. Purchase online here.