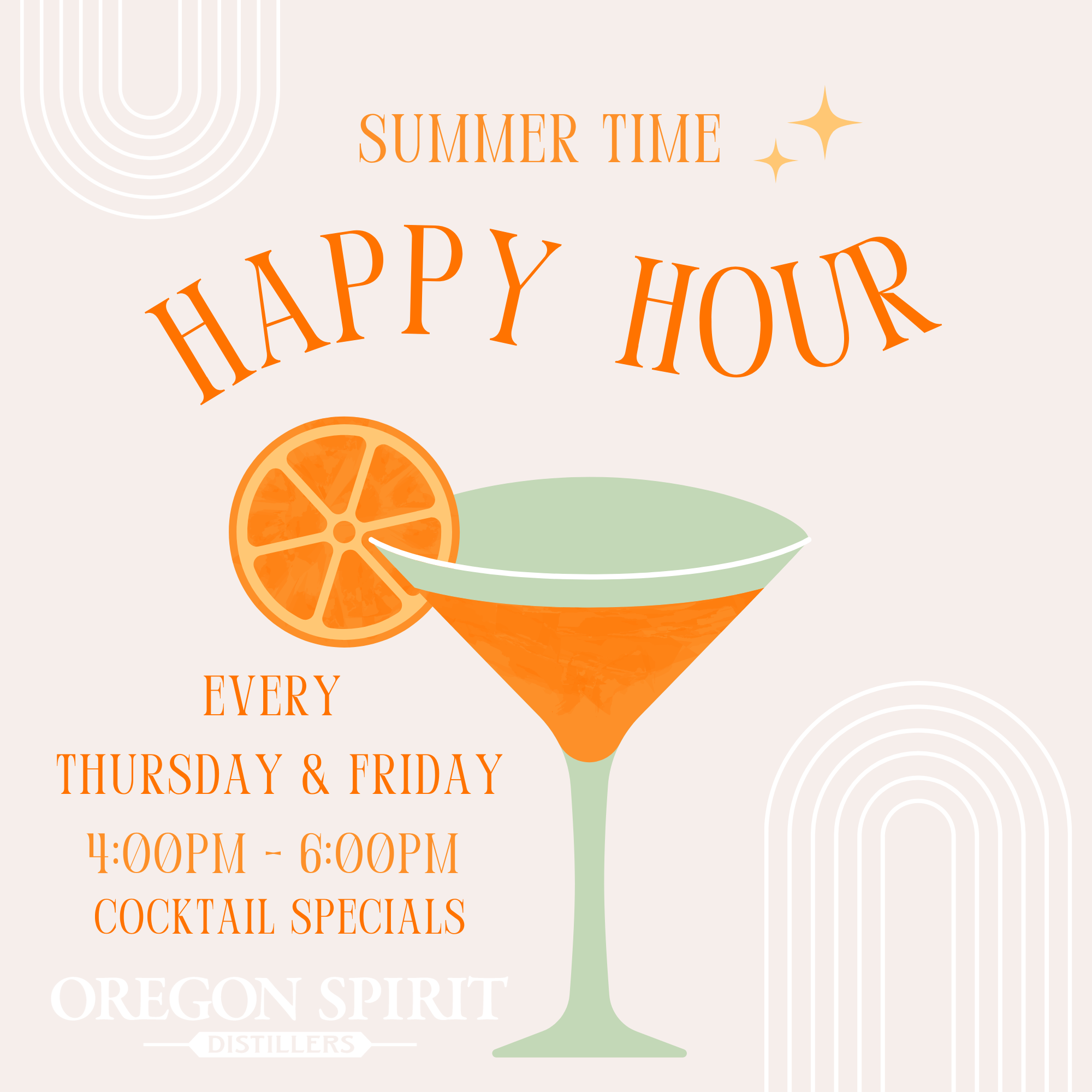 Happy hour
SUMMER HAPPY HOUR - EVERY THURSDAY & FRIDAY 4PM-6PM
Starting in May join us every Thursday and Friday from 4-6 for special pricing on cocktails!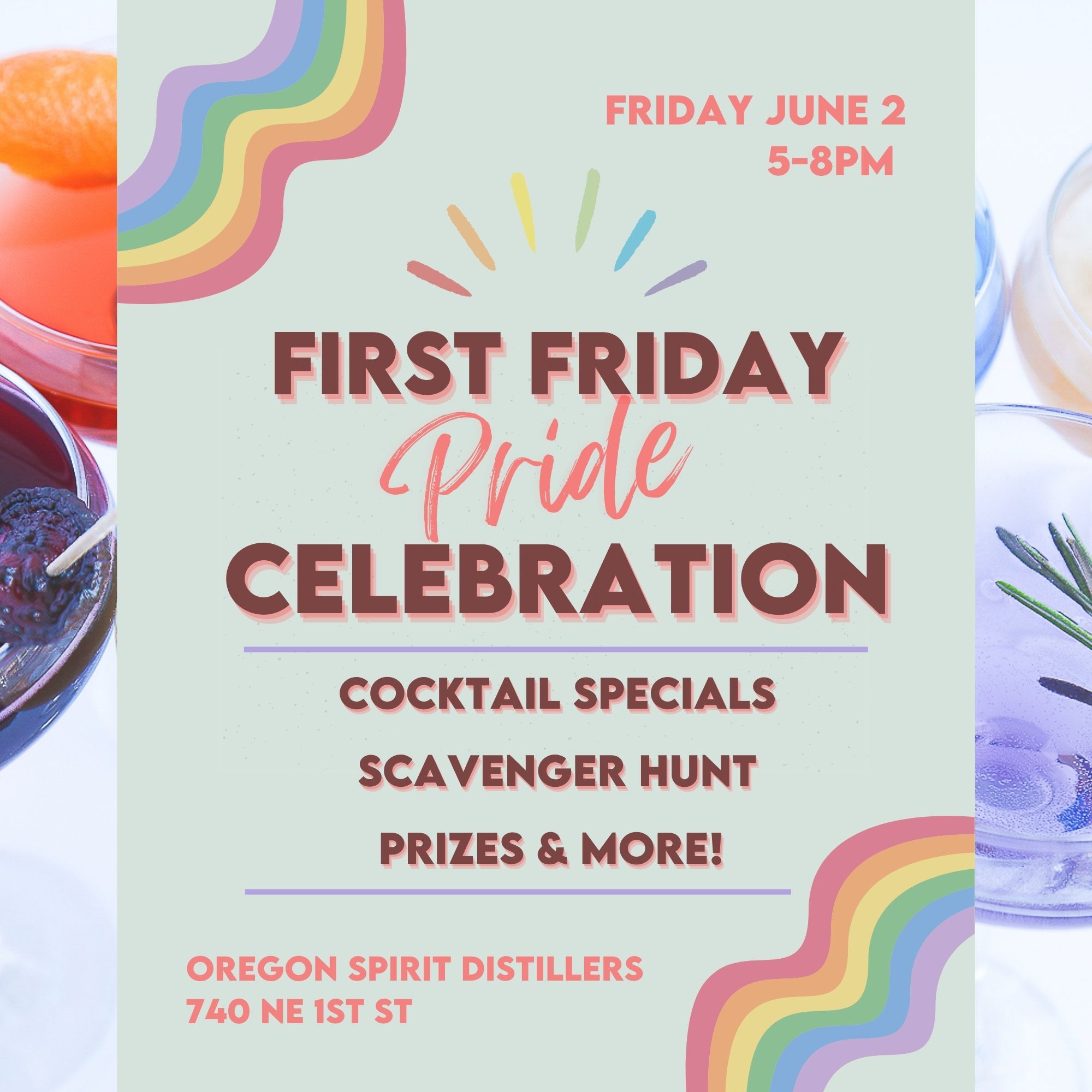 Pride Month Celebration
PRIDE FIRST FRIDAY - JUNE 2ND 5PM-8PM
Help us celebrate Pride Month at the distillery on June 2nd during our First Friday proceedings! We will be featuring cocktail specials and a scavenger hunt with fun prizes.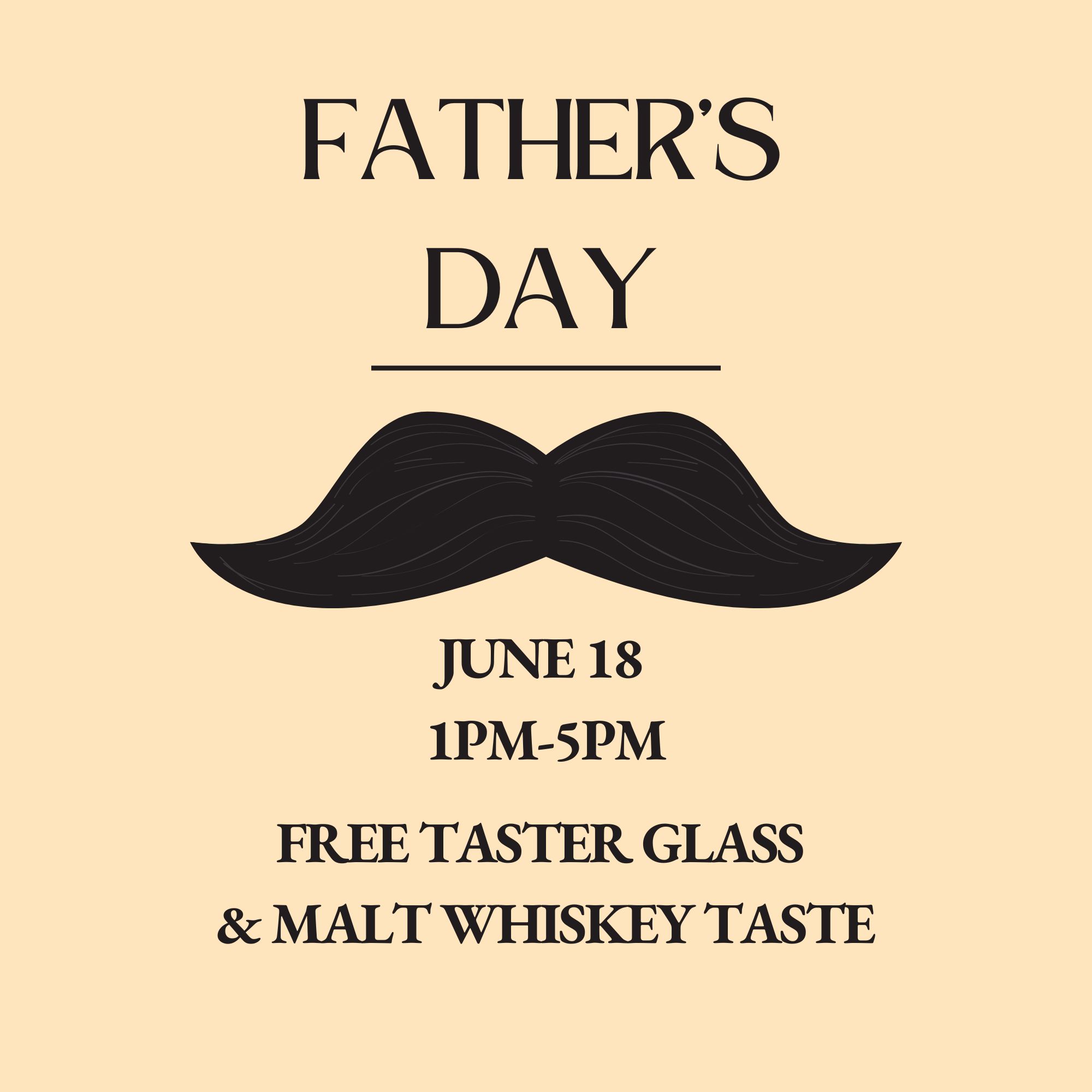 Father's Day at the Distillery
FATHER'S DAY AT THE DISTILLERY - SUNDAY JUNE 18TH 1PM-5PM
Celebrate Father's Day at the distillery this year where we will be giving away a free taster glass and a pour of our malt whiskey to participants!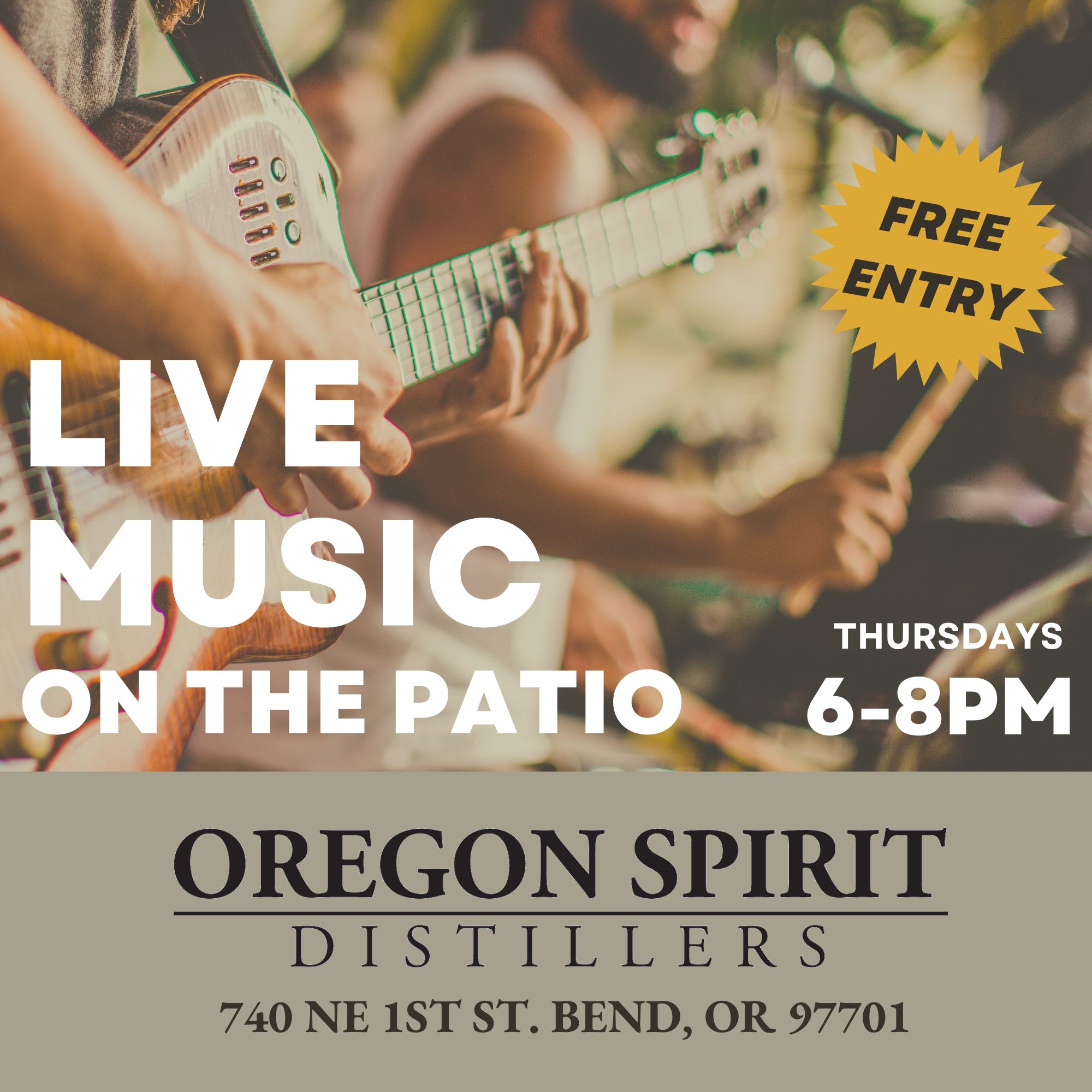 Live Music on the Patio
LIVE MUSIC ON THE PATIO - THURSDAYS JUNE-AUGUST, 6PM-8PM
Enjoy summer evenings on the patio with live music and a delicious cocktail. Check back each month for the upcoming lineup.
June:
June 15th - Coyote Willow
June 22nd - Connor Bennet
June 29th - Joseph Balsamo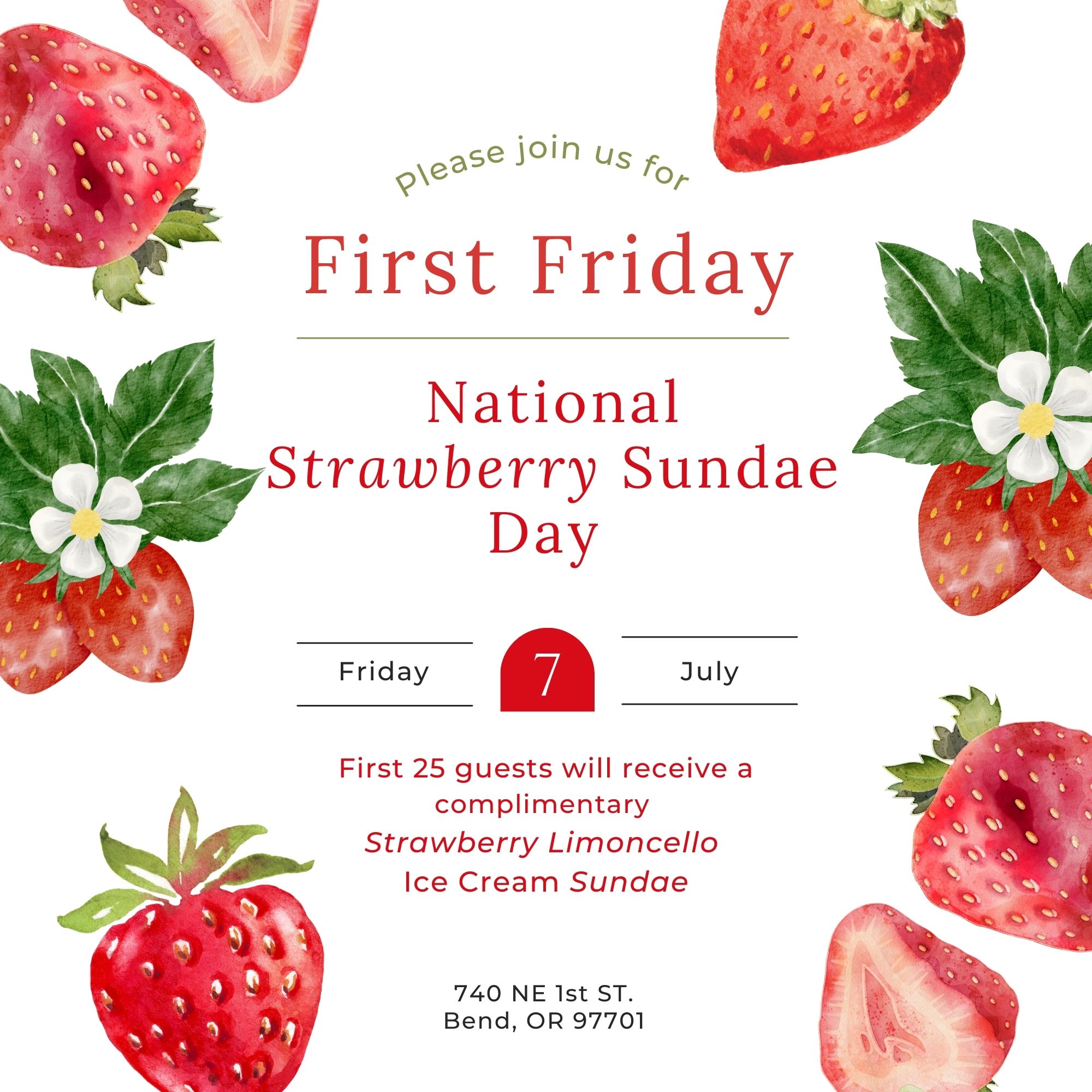 First Friday - Strawberry Sundae
FIRST FRIDAY - NATIONAL STRAWBERRY SUNDAE DAY - JULY 7TH 5PM-8PM
Summer is in full swing, and that means it's strawberry season! We love our strawberry limoncello made with real Oregon strawberries, and in celebration of that we are giving a free strawberry-limoncello sundae to the first 25 guests in attendance. There is no way to spend a hot Friday evening than on the patio with a slightly boozy sundae!
National Cocktail Day
OREGON WHISKEY FESTIVAL - SEPTEMBER 22ND & 23RD
Introducing the 3rd annual Oregon Whiskey Festival featuring 18 distilleries, whiskey education, tours, food trucks, live music, craft vendors and more. Join us to learn about Oregon whiskey with whiskies exclusively mashed, fermented, distilled and aged in Oregon. Find out more information
here
. Tickets go on sale in May.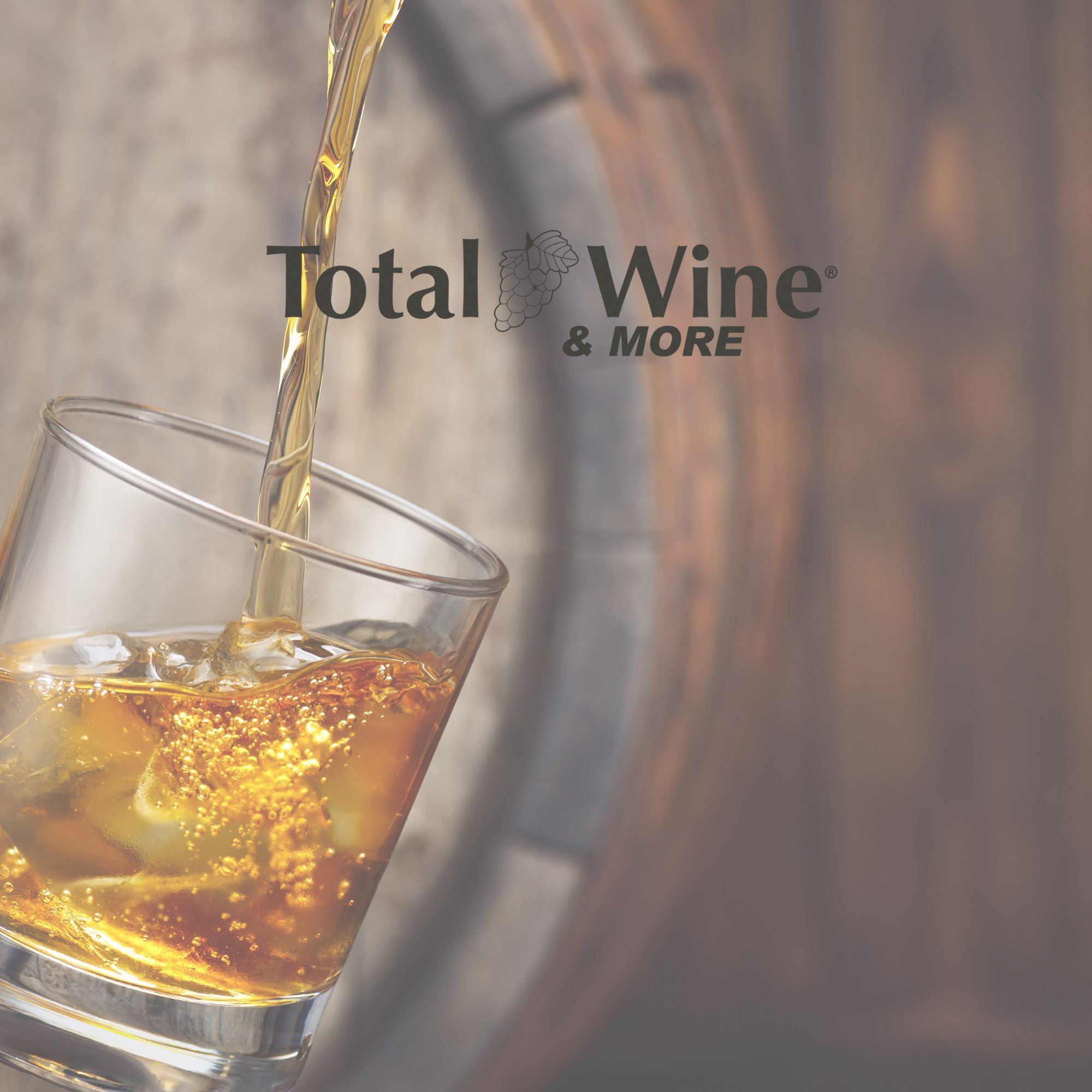 Total Wine Tastings
TOTAL WINE TASTINGS
Say hi to our national sales team and try our spirits outside of Oregon! Here is where our team will be in the coming month:
May 31st, 3-6 - Brookfield TW, Brookfield, WI
June 1st, 11-2 - Brookfield TW, Brookfield, WI
June 1st, 3-6 - Bayshore TW, Glendale, WI
June 2nd, 11-2 - Bayshore TW, Glendale, WI
June 2nd, 2:30-5:30 - Greenfield, WI
June 3rd, 10-3 - Madison TW, Madison, WI
June 7th, 1-6 - Lafayette TW, Lafayette, LA
June 8th, 11-2 - Baton Rouge TW, Baton Rouge, LA