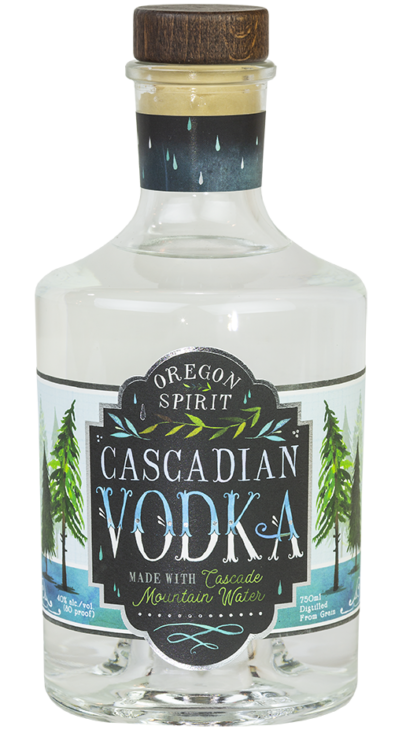 Oregon Spirit Vodka
Smooth, clean, and crystal clear as the Cascade mountain water that tempers this fantastic spirit. Our 100% wheat vodka offers marvelous depth, with just a hint of sweetness on the finish.
Awards:
2019 American Distilling Institute Gold Medal
2019 American Distilling Institute Best in Class
Proof: 80
Tasting Notes:
Soft, Sweet, Smooth, Crisp
Learn more about distilled spirits and gluten.
Reviews
Delicious!
★★★★★
Best smoothest vodka I've had in a long time. Only vodka I drink anymore. Won't buy anything different anymore.
- SnakeDoc
RECIPES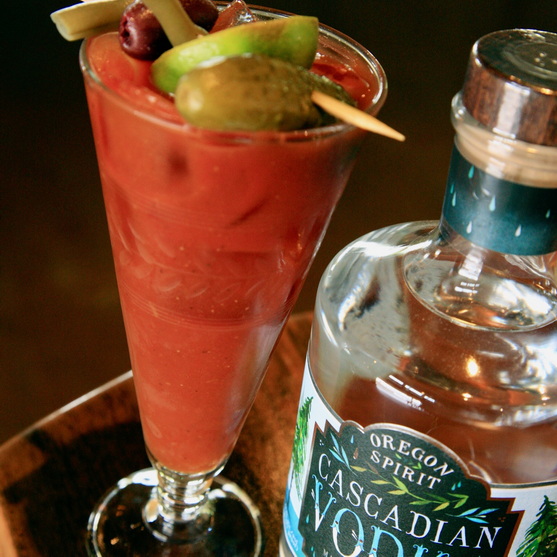 BLOODY MARY
1.5 oz of Oregon Spirit Cascadian Vodka
.5 oz lime juice
Add all ingredients to a highball glass with ice. Top with your favorite Bloody Mary mix. Garnish with pickled vegetables. If you like it spicy, add a couple dashes of your favorite hot sauce.
COSMOPOLITAN
1.5 oz Oregon Spirit vodka
1 oz cranberry juice
.5 oz Gran Gala
.5 oz lime juice
Add all ingredients to a mixing vessel with ice. Stir well until chilled. Strain into chilled cocktail glass. Garnish with a lime slice.