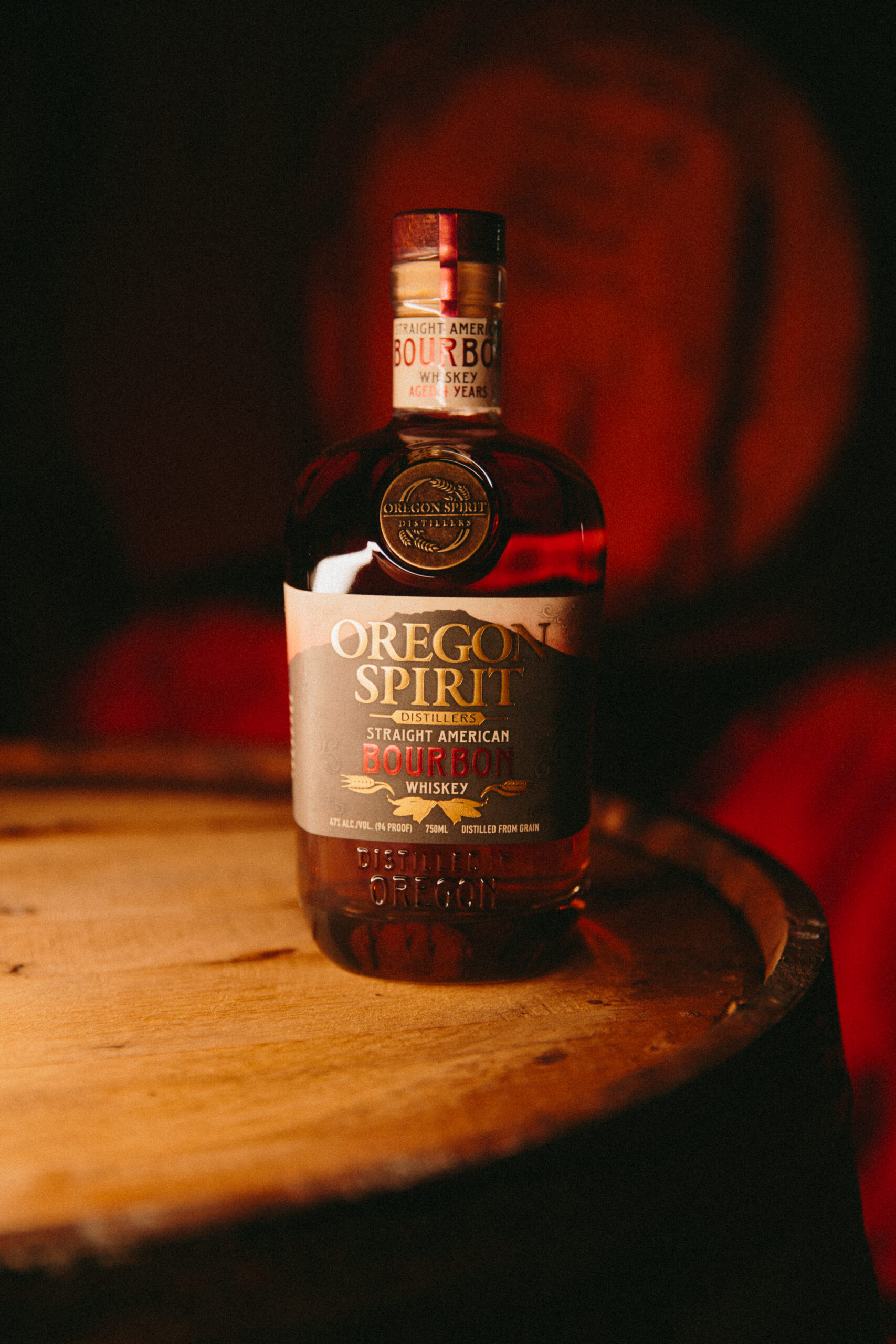 Straight American Bourbon Whiskey
Oregon Spirit Distillers Bourbon Whiskey is a four grain bourbon made with corn, rye, wheat, and malted barley. This whiskey is made and aged for four years on site in Bend, Oregon. After four years of maturation in new American white oak barrels, the barrels are married and a touch of water is added to bring our whiskey to 94 proof.
Awards
2017 San Francisco World Spirits Competition Double Gold
2017 San Francisco World Spirits Competition Best Craft Distiller Whiskey
Watch Fred Minnick's review of our bourbon for Total Wine.
Tasting Notes
Aroma: Caramel apple sweetness, floral, earthy nuttiness with light smoke and cool mint
Palate: Juicy apple, baked vanilla, wisps of smoke, hints of rye spice
Finish: Soft heat with hints of warm rye spice and lingering smoke
Mouthfeel: Warming sweetness, fresh spice
Age: 4 years  Proof: 94
Learn more about distilled spirits and gluten.
Mash Bill:

RECIPES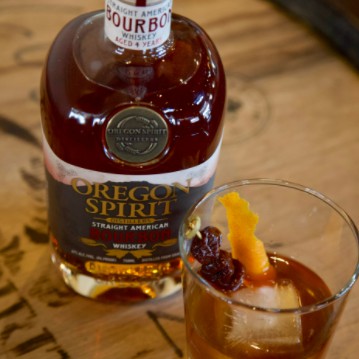 OLD FASHIONED
2 oz Oregon Spirit Distillers Bourbon
1 sugar cube
2 dashes of aromatic bitters
2 dashes of orange bitters
.25 oz cherry juice
Add all ingredients except bourbon to a short glass. Muddle sugar cube until combined. Add one large ice cube. Add bourbon and mix well until sugar is dissolved. Garnish with cherries and an orange peel.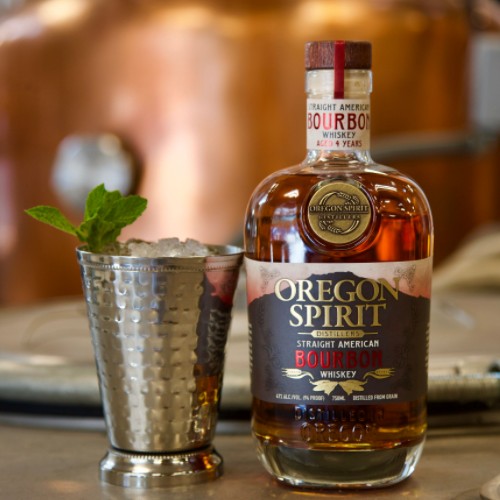 MINT JULEP
2 oz Oregon Spirit Distillers Bourbon
.5 oz simple syrup
5 fresh mint leaves
Muddle 5 mint leaves with simple syrup in a shaker. Add ice and bourbon. Shake well until combined. Strain into a julep cup over crushed ice. Garnish with fresh mint.