THE HAWTHORNE SERIES
Welcome to the neighborhood! In the heart of midtown Bend, Oregon we make premium whiskey and spirits on the corner of NE Hawthorne Avenue and NE 1st Street.
Here we honor our location by releasing distillery exclusive spirits. The Hawthorne Series is a celebration of unique, small-batch whiskeys and spirits. These single barrel projects explore possibility through collaboration and creativity in distilling.
Guided by our community values, we repurpose casks and partner with businesses that range from coffee roasters to winemakers in our region. We use these locally sourced ingredients and materials to produce limited editions that cannot be found outside of the distillery's bottle shop.
Available in limited batches.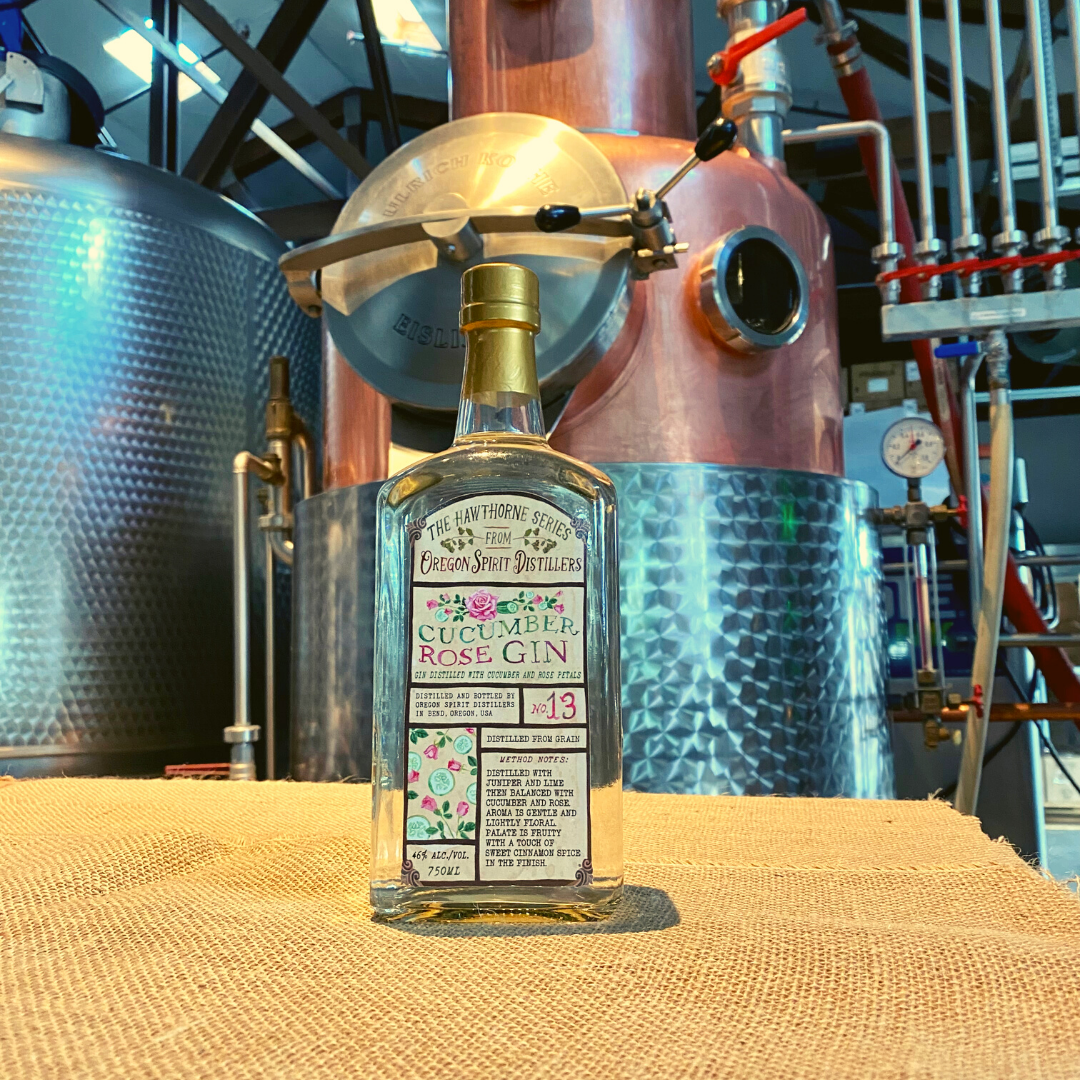 Cucumber Rose Gin
CUCUMBER ROSE GIN
Distilled with juniper and lime then balanced with with cucumber and rose. Aroma is gentle and lightly floral. Palate is fruity with a touch of sweet cinnamon spice in the finish.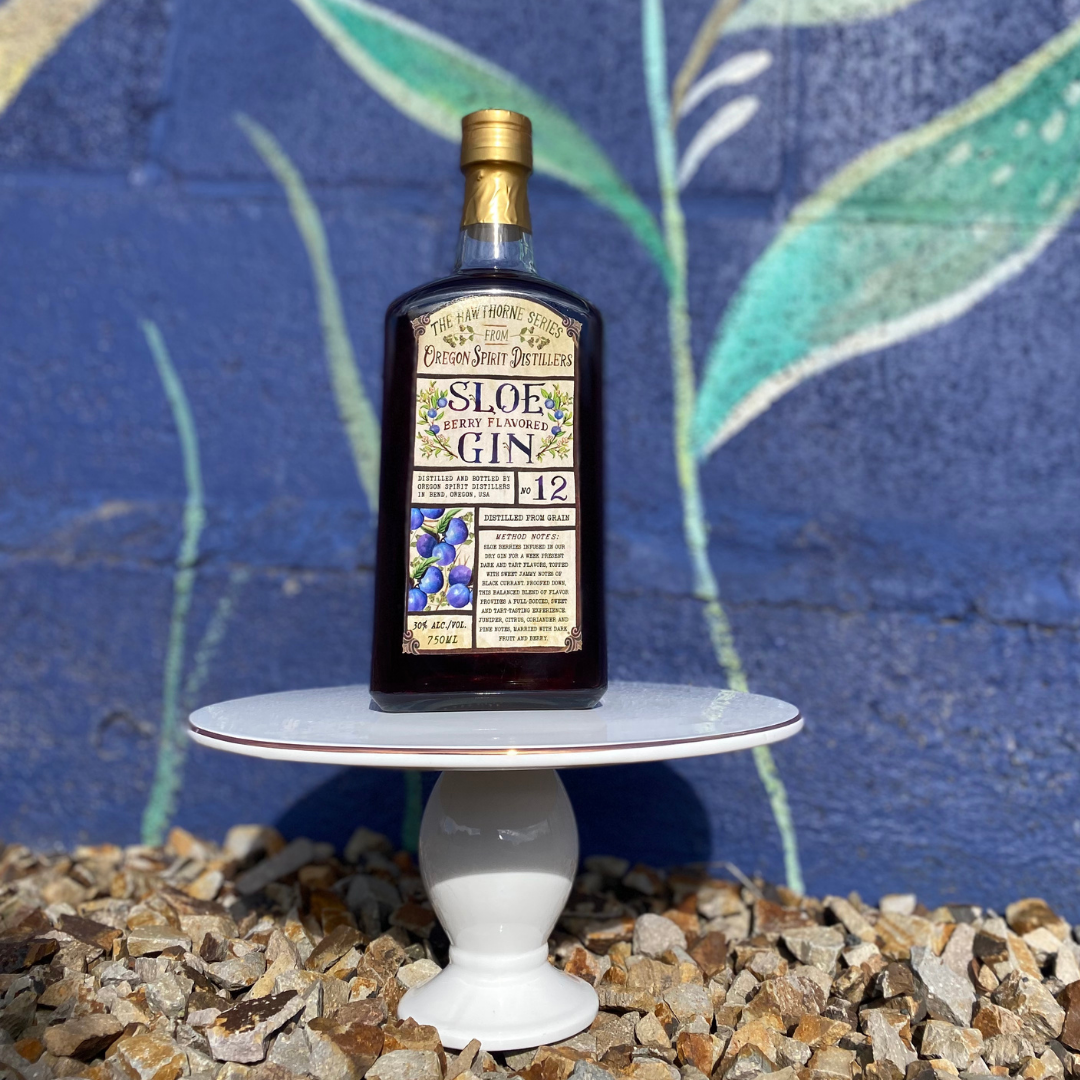 SLOE GIN
Sloe Berries infused in our Oregon Spirit Dry Gin for a week present dark and tart flavors, topped with sweet jammy notes of black currant. Proofed down, this balanced blend of flavor provides a full-bodied, sweet and tart tasting experience. Juniper, citrus, coriander and pine notes, married with dark fruit and berry.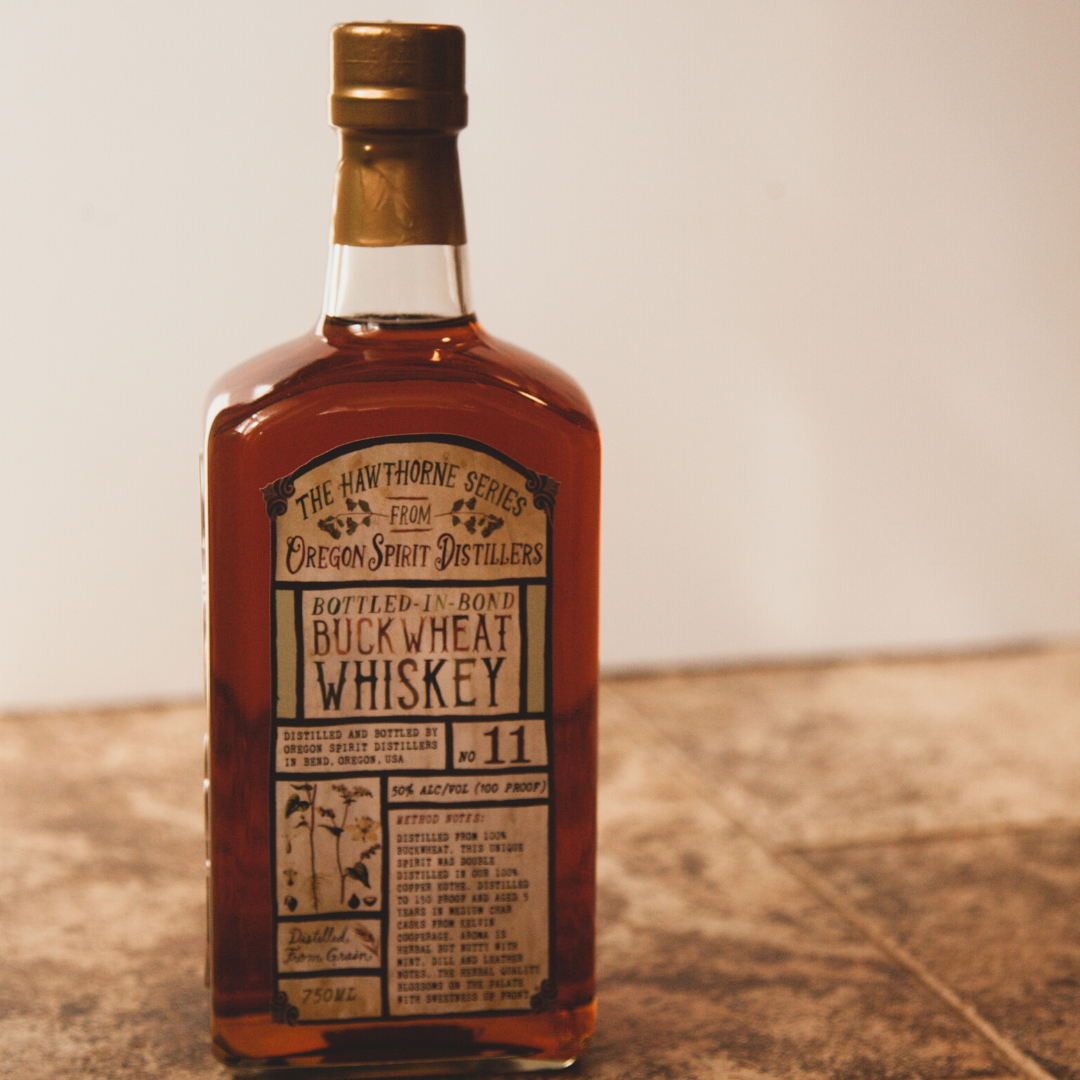 BOTTLED IN BOND BUCKWHEAT WHISKEY
Distilled from 100% buckwheat, this unique spirit was double distilled in our 100% copper kothe. Distilled to 150 proof and aged 5 years in medium char casks from Kelvin Cooperage. Aroma is herbal but nutty with mint, dill and leather notes. The herbal quality blossoms on the palate with sweetness up front.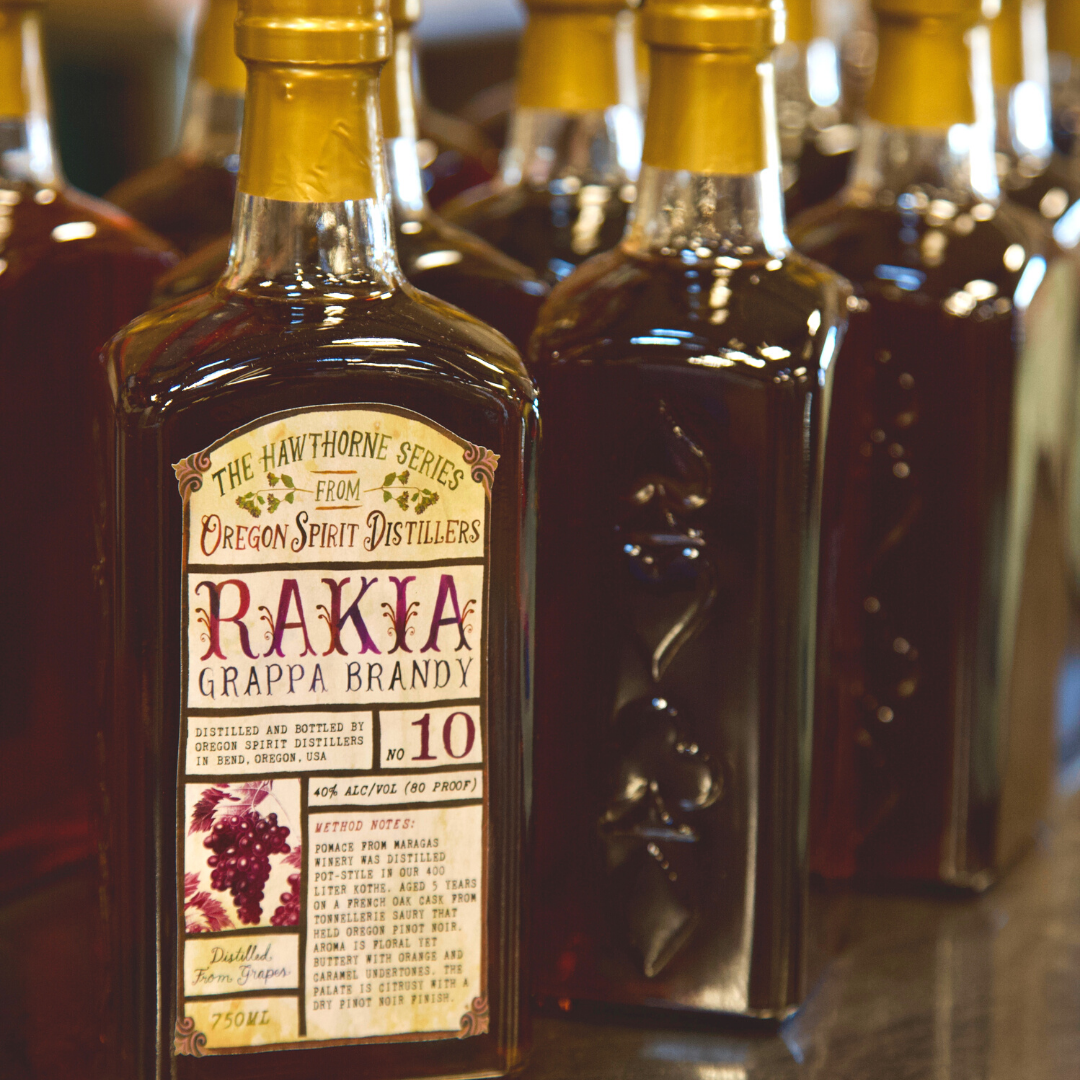 Rakia Grappa Brandy
RAKIA GRAPPA BRANDY
Pomace from Maragas Winery was distilled pot-style in our 400 liter kith. Aged five years on a French oak cask from Tonnellerie Saury that held Oregon Pinot Noir. The aroma is floral yet buttery with orange and caramel undertones. The palate is citrusy with a dry pinot noir finish.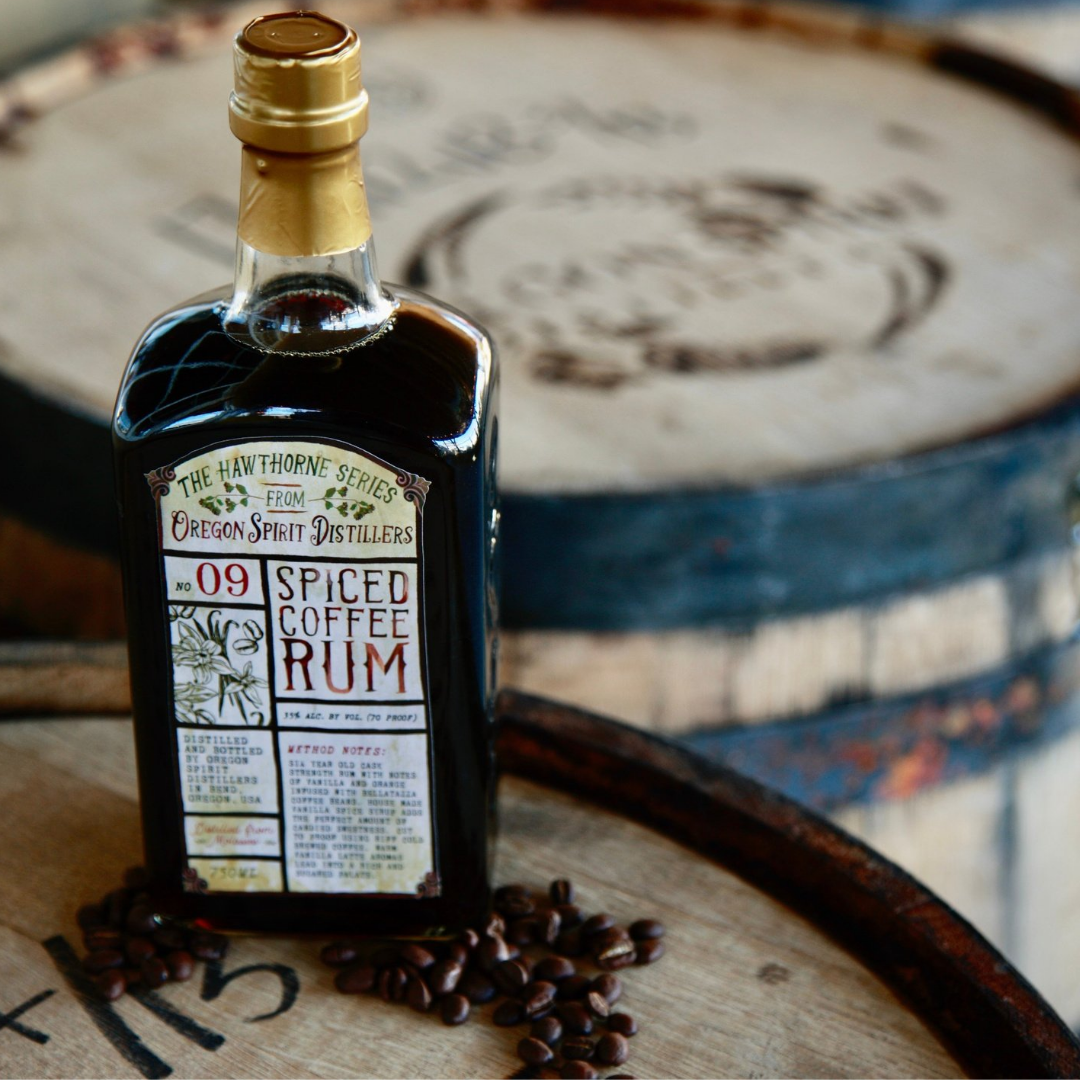 Spiced Coffee Rum
SPICED COFFEE RUM
Six year old cask strength rum with notes of vanilla and orange infused with Bellatazza Coffee Beans. House made vanilla spice syrup adds the perfect amount of candied sweetness. Cut to proof using Riff Cold Brewed Coffee. Warm vanilla latte aromas lead into a rich and sugared palate.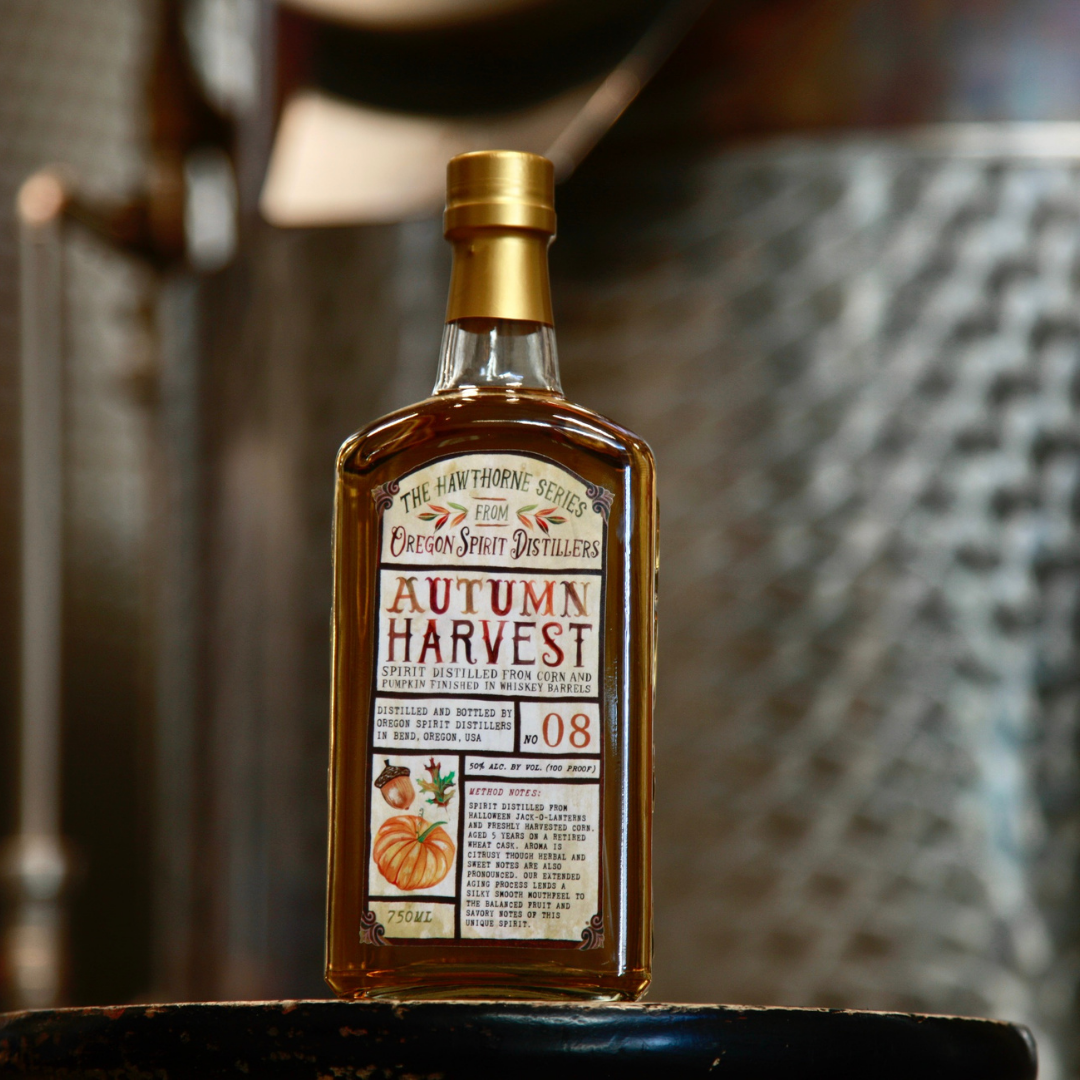 Autumn Harvest
AUTUMN HARVEST
Spirit distilled from Halloween jack-o-lanterns and freshly harvested corn. Aged 5 years on a retired wheat cask. Aroma is citrusy though herbal and sweet notes are also pronounced. Our extended aging process lends a silky smooth mouthfeel to the balanced fruit and savory notes of this unique spirit.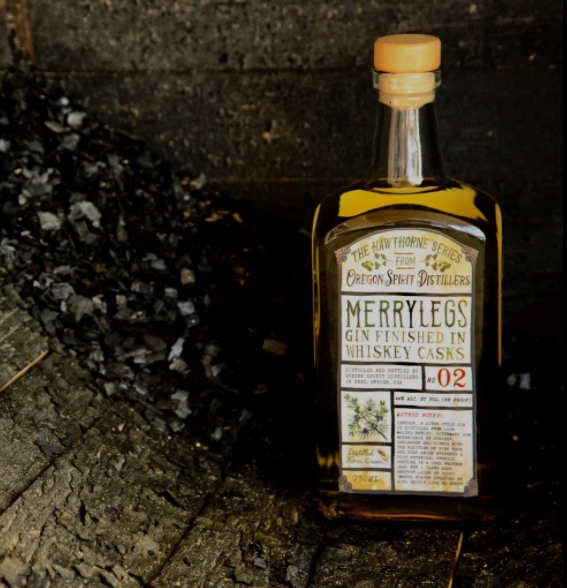 Aged Merrylegs Genever Gin
AGED MERRYLEGS
What happens to our Merrylegs Genever after it rests in an ex-bourbon barrel for 5 years? The spirit changes to a pale honey hue, and the delicate botanicals are given a deep, earthy makeover. Our Aged Merrylegs has aromas of grass and licorice, and a floral earthiness on the tongue. Sippable, or use to replace tequila in your preferred margarita recipe.