THE HAWTHORNE SERIES
Welcome to the neighborhood! In the heart of midtown Bend, Oregon we make premium whiskey and spirits on the corner of NE Hawthorne Avenue and NE 1st Street.
Here we honor our location by releasing distillery exclusive spirits. The Hawthorne Series is a celebration of unique, small-batch whiskeys and spirits. These single barrel projects explore possibility through collaboration and creativity in distilling.
Guided by our community values, we repurpose casks and partner with businesses that range from coffee roasters to winemakers in our region. We use these locally sourced ingredients and materials to produce limited editions that cannot be found outside of the distillery's bottle shop.
Available in limited batches.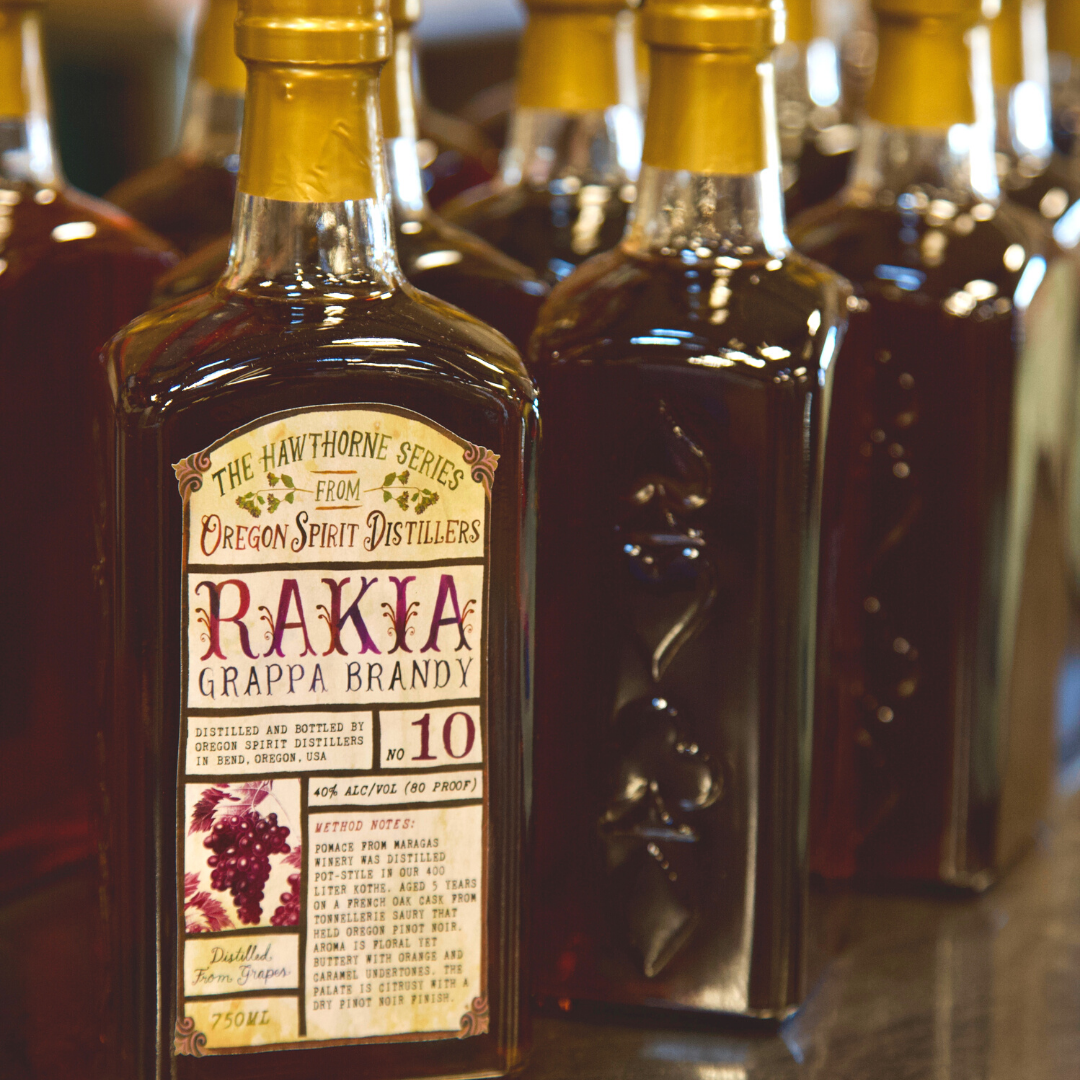 RAKIA GRAPPA BRANDY
Pomace from Maragas Winery was distilled pot-style in our 400 liter kith. Aged five years on a French oak cask from Tonnellerie Saury that held Oregon Pinot Noir. The aroma is floral yet buttery with orange and caramel undertones. The palate is citrusy with a dry pinot noir finish.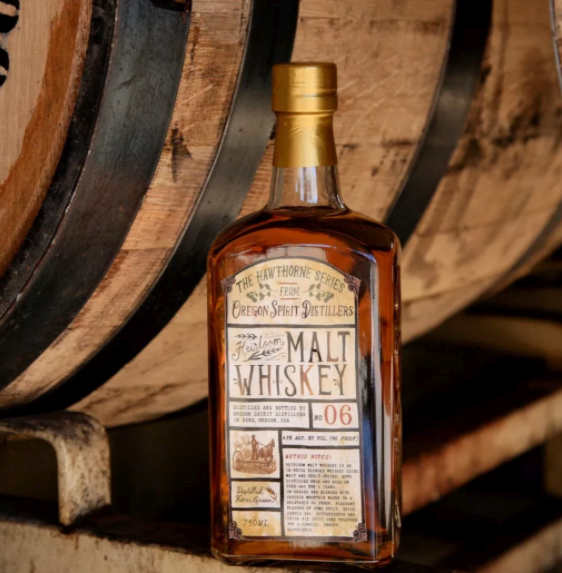 HEIRLOOM MALT WHISKEY
Heirloom Malt is an in-house blended whiskey using malt and spelt grains. Both grains were distilled once and aged seperately in used oak for 5 years. They were then un-casked and proofed to an easy drinking 86 poof. This malt whiskey has notes of pome fruit, spice, gentle oak, butterscotch and crisp pie crust.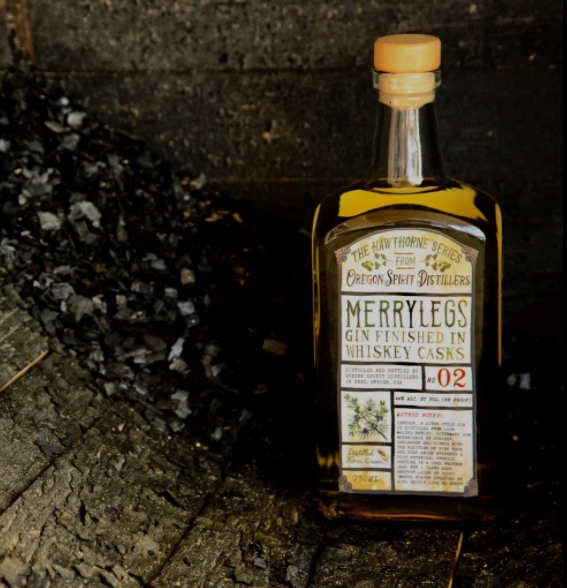 AGED MERRYLEGS
What happens to our Merrylegs Genever after it rests in an ex-bourbon barrel for 5 years? The spirit changes to a pale honey hue, and the delicate botanicals are given a deep, earthy makeover. Our Aged Merrylegs has aromas of grass and licorice, and a floral earthiness on the tongue. Sippable, or use to replace tequila in your preferred margarita recipe.